Ultimate Guide to Online Shopping
No matter what a shopping website sells, it should provide value and quality, make shopping easy, deliver products on time, and provide good customer support.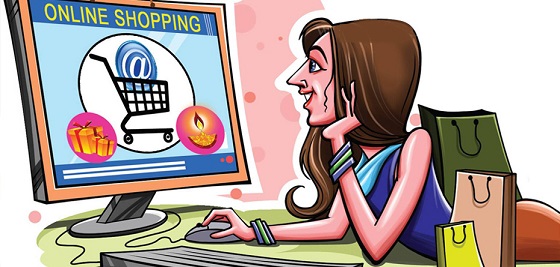 In India, we have gradually started shedding the mindset that accompanies online shopping. We have learnt to confidently buy products without the touch and feel aspect bothering us, we aren't wary of making online payments and most importantly we have started trusting these online sites. Though we don't believe that online shopping always offers better deals or discount than offline, what we really like is the vast range of choices that are put forth with a few clicks while you laze on your couch. Moreover, the convenience of the device reaching your doorsteps is tempting.
For those who still have inhibitions about online shopping and those looking for a few tips at a better online shopping experience, I have jotted down this quick guide.
Most of us are familiar with popular shopping sites like Flipkart, Amazon, Jabong, Infibeam, Homeshop 18, eBay, and more. Most Indian shopping sites are new and slowly gaining recognition and traction. The best way to know if a site is genuine is to check its physical address and phone number. Look out for forums wherein people are discussing their experience about shopping at that particular site and always look around for a trusted source who recommends or is a happy customer of that site. In some cases the site may not be fraud but the service could be slow and extremely frustrating, with woes like delivering a wrong product or delay in shipments. Try and read consumer reviews of online buyers before purchasing from a site.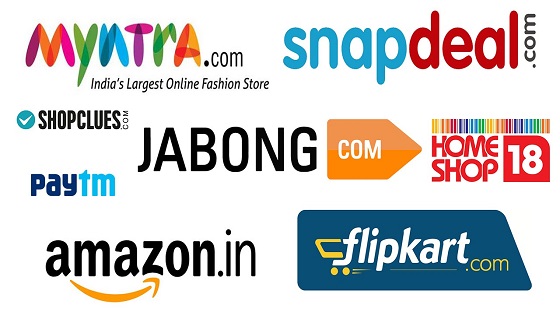 While you can buy almost anything online, one has to be careful while buying clothes or shoes. Sites selling apparel or shoes always have a fitting room or size chart that will help you know the size. Remember, different brands may have different size charts. Also, look into the return policy of sites before purchasing.
Return Policy
Shopping websites should have liberal return policies, preferably beyond the 30-day limit you see from many retailers. And companies should be willing to replace defective products within a reasonable period even if the return policy has ended. Of course, what's reasonable depends on the type of product.
Click-On-Buy Shopping Tips
Here are other factors to consider when shopping online, especially when buying from a retailer you haven't tried before.
Use a Separate E-Mail Address
To keep spam from reaching your regular e-mail account, use a different address for online purchases. Many Internet service providers let you set up numerous e-mail accounts, which you can change any time you want, or you can obtain a free account from such sites as Google. If you don't want to receive ads and promotions, make sure that the company hasn't automatically checked boxes in which you agree to receive such materials.
Compare prices
Shopping online is somewhat like shopping in your local market or a mall, except that you can get all the details at your fingertips. For instance – Flipkart, Amazon, IT Depot, eBay and several other shopping sites are popular for electronic gadgets; Flipkart, Amazon, Crossword and HomeShop18 to name a few are known for selling books, while FirstCry, Hoopos and Babyoye are popular for baby products. Similarly there are multiple sites selling fashion accessories, clothes, mobile phones, home appliances and so on. Always compare the prices of the product before taking the plunge. You don't have to visit one site and buy whatever they have to offer. In fact, check the product on multiple sites, for more color options, further discounts etc. Sites like CompareIndia, CompareRaja, PriceBaba, have made this even simpler. These sites let you compare the prices of products online and show you which site offers the best deal. Click here to check the top 5 sites that let you compare prices of a product and reveal where the best deal is on offer.
Coupons and discounts
We all love haggling, don't we? Shopping at a local store is almost synonymous with bargaining. Although you cannot sit and haggle with the shopping site, you can definitely avail of some discounts using coupons offered by the site. Most of these sites always send across a coupon to lure the customer into a second visit. The Internet is an amazing place and there is space for just about everything, including sites which bring all these coupons under one roof. These sites are loaded with valid and existing coupons that a user can benefit from. However, double check the date of validity of the coupon before using it. These coupons are in the form of codes which you need to insert in the option that appears along with or before making the payment.
However, always remember that coupons and deals come with a fine print, so always check the terms and conditions before redeeming them. Most of these coupons can be redeemed only on a specific amount. For instance – the coupon may offer 20 percent discount but it could be valid only on purchase of goods worth Rs. 2000 or more. Now, you aren't losing anything by using these coupons as they are available for free but the problem is when you come across a very lucrative coupon for a lesser known shopping site and could possibly face problems with product shipment or some other issues. User reviews and ratings will come to your rescue in such cases, as some of these sites offer reviews of shopping sites which you can check before using the coupon to shop on that site.
Shipment
The shipping days or period is the time taken by the site to deliver the product at your doorsteps. While some sites have their own courier service, others opt for local courier services to deliver the product. Most of the sites offer free delivery of the product (means no courier or shipping charges) if the amount exceeds a certain value. Problems arise when you buy a product from a shopping site in the U.S. or Europe, and a huge shipping charge is slapped on. There is no way you can escape the this fee to get the product delivered to India.
The number of days required to ship the product is usually printed with the product, and varies between 1 to 15 days, depending upon the product. However, it isn't necessary that you will receive the product in the mentioned time period. So, you will have to keep a tab on the tracking ID provided by the site. The tracking ID will let you trace the product. Always keep the purchase email handy, and contact the customer service department in case you have waited for longer than required. These sites usually have a toll free customer support number or a support email address, and are quick to respond.
Once you load your cart and proceed towards payment, it will ask you to add personal details including postal address (in case you are not a registered user or even if you want to buy the product as a guest user). Once you enter the postal address, you will also have to fill in the shipping address. The shipping address is nothing but where you have to get the product delivered. It can be same as your postal address if you place an order for yourself. If you want to gift the item to someone, you can simply change the shipping address.
Customer Support
The better shopping websites post frequently asked questions and have e-mail notification and trackers that show the status of your order. Above all, someone in customer service should be easy to reach either by phone, e-mail, regular mail, social media, or live chat.
Payment
Firstly, always double check the cart and all the details before entering the payment gateway. Remember, the site will usually take you to a third party payment service, so ensure that the site begins with 'https://'. The 's' stands for 'secure'. Here you will find several payment modes like Debit/Credit, EMI options, Net Banking and even Cash on Delivery. After making the required payment, ensure that you are logged out of the page. Keep the payment receipts, take a printout if there's an option. Make sure that you have a good anti virus running on the PC. If the site is relatively new or lesser known, always opt for the Cash On Delivery option for payment.
Keep records. Once you buy something, the shopping website should send you an e-mail summary of your order. But, take a screen shot of your order, just in case.
Do share your experience of online shopping.

Please follow and like us:
http://www.lokapriya.com/ultimate-guide-online-shopping/
General
Amazon,Babyoye,Cash on Delivery,Compare prices,CompareIndia,CompareRaja,Coupons and discounts,E-Mail Address,eBay,EMI options,FirstCry,Flipkart,Homeshop 18,Hoopos,Infibeam,Jabong,Net Banking,PriceBaba,Return Policy,Shipment
No matter what a shopping website sells, it should provide value and quality, make shopping easy, deliver products on time, and provide good customer support. In India, we have gradually started shedding the mindset that accompanies online shopping. We have learnt to confidently buy products without the touch and feel...
Lokapriya
K.B.
contact@lokapriya.com
Administrator
My name is Lokapriya and I'm a geek! I love everything related to Technology. I love to try new tools or any other related technology. I really enjoy reading IT books and sharing things that I learn from the Internet World.
Lokapriya.com