Buying the Best Tablet PC – Tips
Whether you opt for an Apple iPad or one of many Androids, choosing the right tablet isn't necessarily a snap. Here's what you need to know before you hit the store.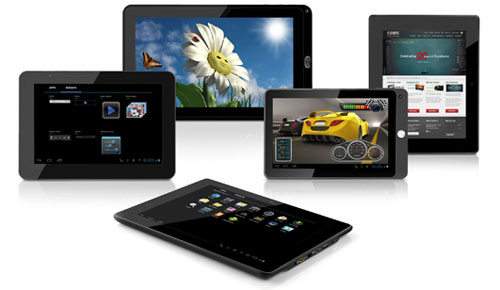 It's difficult to remember a time before tablets, but it's been just two short years since the original Apple iPad hit the scene, and the current tablet market was born. Since then, we've seen scores of manufacturers trying to snag a slice of the tablet pie, which so far, has been dominated by Apple, now on its third iPad iteration, which sold 3 million units in three days when it was launched in March.
But which tablet is right for you? Whether you're eyeing an iPad, one of the many Android tablets available, or even a BlackBerry PlayBook, here are the key factors you need to consider when shopping for a tablet:
First Off: Do You Even Need a Tablet?
Simply put, tablets aren't really filling a true need—they're neither replacements for full-fledged computers nor smartphones. A tablet is a touch-screen media device that is actually most similar to a portable media player, but with a larger screen. Many tablets have mobile service features, but they don't make phone calls via a traditional mobile provider. And while you can tackle productivity tasks on an iPad or an Android tablet, you won't get a desktop-grade operating system, like you'll find on a PC. Plus, since we're talking about slates here, there's no hardware keyboard. The main focus of the tablets we'll discuss is media consumption.
Tablets have an advantage over both laptops and phones, offering a portable way to check email, browse the Web, video chat, watch movies, listen to music, and play games, but with a bigger screen with more real estate than your smartphone can provide. Even so, you probably don't need one, but if you want a tablet, read on.
Pick an Operating System
Just like with a full-fledged computer, if you're getting a tablet, you need to pick a side. Right now, the main contenders are Apple with its iPad, and Android with its many hardware choices from the likes of Amazon, Asus, HTC, Samsung, Toshiba, and others. (Check back next year, and Microsoft, with Windows 8, its tablet-friendly Metro interface, could be a serious contender.)
Apple's iOS is the mobile platform used by the iPad, as well as the iPhone and iPod touch. On the iPad, iOS works very similarly to the way it does on the iPhone, with certain tweaks to take advantage of the tablet's larger 9.7-inch screen. The built-in iPod app on the iPad, for instance, has an extra side menu for additional navigation options that wouldn't fit on the iPhone's screen. Generally speaking, the great strength of Apple's iOS is twofold: it's very intuitive, and the wide selection of iPad apps that you can buy right on the tablet—more than 200,000 iPad-specific titles at the time of this writing—work uniformly well with very few exceptions.
Google's mobile OS, Android, is a more complicated story. Besides having your choice of hardware from several manufacturers, there are a few iterations of Android floating around on tablets right now. The latest version, Android 4.0 (Ice Cream Sandwich), which merges Gingerbread (the phone OS) with Honeycomb (the tablet OS) into a single operating system for all Android devices, was released back in November, but we've only seen it on a couple of tablets so far.
Most manufacturers have made the move to Honeycomb, but some are still making tablets with previous versions of Android that are meant for phones with smaller screens. Amazon with the Kindle Fire, and Barnes and Noble, with its Nook Tablet, each use its own highly customized version of Gingerbread, which, for the most part, in the cases of these smaller 7-inch tablets, is successful.
But for larger screen tablets, ideally, you want Android 4.0. The good news is that most Honeycomb tablets will be upgradeable to Ice Cream Sandwich. Just when is the question. Android is infamous for painfully slow OS updates. The OS does have its benefits, though, including configurability, an excellent notification system, fast Web browsing, and seamless integration with Google applications like Gmail, Google Maps, and Google Talk for video chat.
Lastly, there's RIM's QNX operating system, which runs on the company's BlackBerry PlayBook Tablet. Despite having a top-notch user interface with some promising features, like tight integration with BlackBerry smartphones, the PlayBook was released well before it was ready, and while RIM has added features since then, the tablet has failed to gain traction, despite a more-than-50-percent price drop.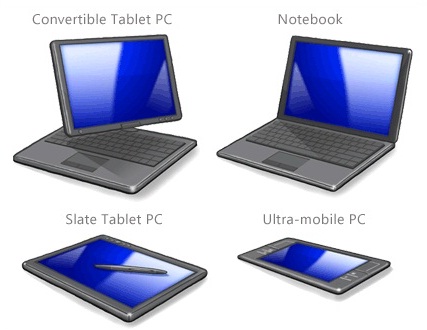 What About Apps?
Android lacks a strong selection of apps. It's tough to say exactly how many tablet-optimized Android apps are available, but it's in the low hundreds. RIM is claiming roughly 10,000 PlayBook-specific apps in BlackBerry App World, but many big-name apps are still missing. If you want lots of third-party apps for your tablet, right now, nothing out there beats the iPad with its 200,000+ programs and games designed specifically for the tablet. Apple's App Store is well-curated and offers a deep selection—no competitor can come close to claiming this right now, partially because apps made for Android tablets have to work across multiple screen sizes, while iPad apps are designed for a single tablet. It sounds simple, but the variation in size (and manufacturers) complicates things greatly. If a wide range of compelling apps that look good on your tablet is your main priority, Apple is currently your best bet.
This consideration is a bit obvious, but size—both screen real estate and storage capacity—is important to consider. First things first: When you hear the term "10-inch tablet," this typically refers to the size of the screen, measured diagonally, and not the size of the tablet itself. Apple continues to offer the new iPad and the iPad 2 in one size only (9.7-inch screen) and the BlackBerry PlayBook comes in a single 7-inch screen size, which RIM argues gives it the advantage of pocketability. Samsung, for one, wants you to have a choice, so it offers its Android tablets in multiple screen sizes (10.1, 8.9, 7 inches, and even a phone/tablet hybrid with a 5-inch display and a stylus).
Screen resolution is important too, especially for ebook reading and Web surfing. A sharp, bright display is key. Right now, the new iPad with its 2,048-by-1,536-pixel Retina display is the sharpest you'll find. If you're in the market for a 10-inch Android tablet, look for a display with at least a 1,280-by-800 resolution. For 7-inch models: The Amazon Kindle Fire is 1,024-by-600, and is perfectly viewable, even for ebook reading.
The weight of a tablet is one definite advantage it has over a laptop—but let's be clear, at around 1.44 pounds (in the case of the iPad) it's not cell-phone light—this is true for 7-inch tablets as well. After you hold one on the subway for ten minutes, your hand will get tired. Setting it flat in your lap, rather than propped up on a stand, can also be a little awkward. And, again, a 10-inch tablet doesn't fit in many pockets.
As for storage, the more the better—all those apps, when combined with a typical music, video, and photo library, can take up a lot of space. Right now storage tops out at 64GB of flash-based memory, with most of the tablets we've seen available in 16, 32, and 64GB varieties. Larger capacity models can get as expensive as full-featured laptops, though, especially when you factor in cellular service plans.
Finally, before you buy, head to your local electronics store to get hands-on time with some different tablets, so you can see which feels and works the best for you.

Please follow and like us:
http://www.lokapriya.com/buying-the-best-tablet-pc-tips/
Technology
Amazon,Android,Android 4.0,Apple,Asus,BlackBerry,buying a tablet pc,Gingerbread,Gmail,Google,Google Maps,Google Talk,Honeycomb,HTC,Ice Cream Sandwich,iPad,iphone,iPod,Kindle Fire,Laptops,Microsoft,music,operating system,OS,phones,PlayBook,Samsung,smartphones,tablet,tips,Toshiba,Windows 8
Whether you opt for an Apple iPad or one of many Androids, choosing the right tablet isn't necessarily a snap. Here's what you need to know before you hit the store. It's difficult to remember a time before tablets, but it's been just two short years since the original Apple...
Lokapriya
K.B.
lokapriya@gmail.com
Subscriber
My name is Lokapriya and I'm a geek! I love everything related to Technology. I love to try new tools or any other related technology. I really enjoy reading IT books and sharing things that I learn from the Internet World.
Lokapriya.com